Residential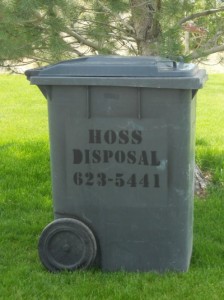 We offer 96 Gallon carts for our residential customers.
Our carts are high quality and heavy duty so they'll withstand strong Nevada winds.
To avoid being missed please have your cart out by the road either the night before your pickup or no later then 4:00am the morning of your pickup.
If you are interested in a residential cart for you business or home, please call our office for pricing in your area and to set up an account!